Why I Gave Up My Laundry Routine
This post may contain affiliate links. Please see my disclosure and privacy policy for more information. As an Amazon associate I earn from qualifying purchases.
I've written a lot about housekeeping routines, laundry routines, etc. here on the blog. As my family has grown, I have tried numerous things to keep my laundry mountain under control. Admittedly, I have struggled with keeping up with a laundry routine since I first got married and there was only two of us! It's no wonder I've tried so many things!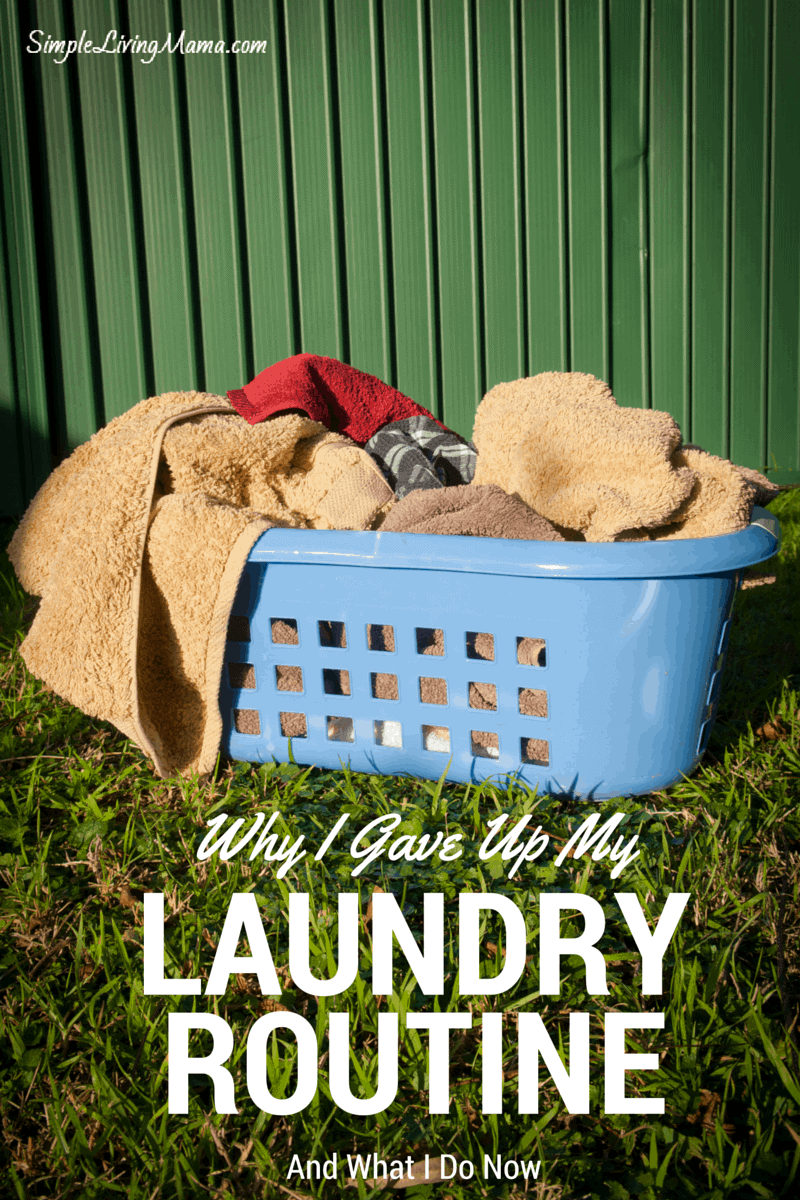 My Old Laundry Routines
The first laundry routine I tried was a once a week method. I would gather all of our laundry up and wash and dry it all, and then attempt to fold and put it all away. It DID NOT work. That much laundry would literally take me all day to deal with. I just don't have time for that.
The next routine I tried was a sort of divided approach. I got each family member a basket and as I folded the clothes I placed them in each person's basket to be put away. Once again, it just did not work. I ended up putting the kids' laundry away anyway.
I searched Pinterest high and low to find a solution that would work. Too bad I can't get an automatic folding and clothes putting away machine! There was nothing I could commit to and I always ended up with piles of dirty and clean laundry that I felt like I just could not deal with!
My Not-So Routine Laundry Routine
You know what I've discovered? I was overthinking the laundry routine way too much, and I was worrying about it way too much. I was so afraid of not sticking to the routine that every time I slacked I let it overwhelm me to the point that the laundry would just get behind and I would have to take a whole day to dig out of it.
What do I do now?
Every morning I start a load of laundry. When it's done, I throw it in the dryer and start another load. When that load is done, I take out the dry load and load the dryer again. Sometime in the afternoon I get around to folding and putting away the laundry.
Guess what? My laundry pile is smaller than it ever has been because I'm not overthinking some magic routine. I'm just doing what needs to be done. I currently have four kids, so is all the laundry ever done? Nope. Are there days I don't do any laundry? Yep.
The pressure is now off. I just get off my behind and get done what I can get done.
Do you have a laundry routine? I'd love to hear how you handle this mundane chore! Leave me a comment!