We have completed the pre-unit Creation and Unit 1 of MFW kindergarten, which is on the sun. Both Bug and Sis love My Father's World and I'm pretty happy I bought it. I love that the lessons are completely planned out and that they tell me exactly what to do. Being pretty new to homeschooling this takes a weight off of my shoulders. The work takes us less than an hour to complete and the lessons are all short enough that Bug stays interested throughout. I know if the lessons were any longer, he would get antsy and start wanting to jump around.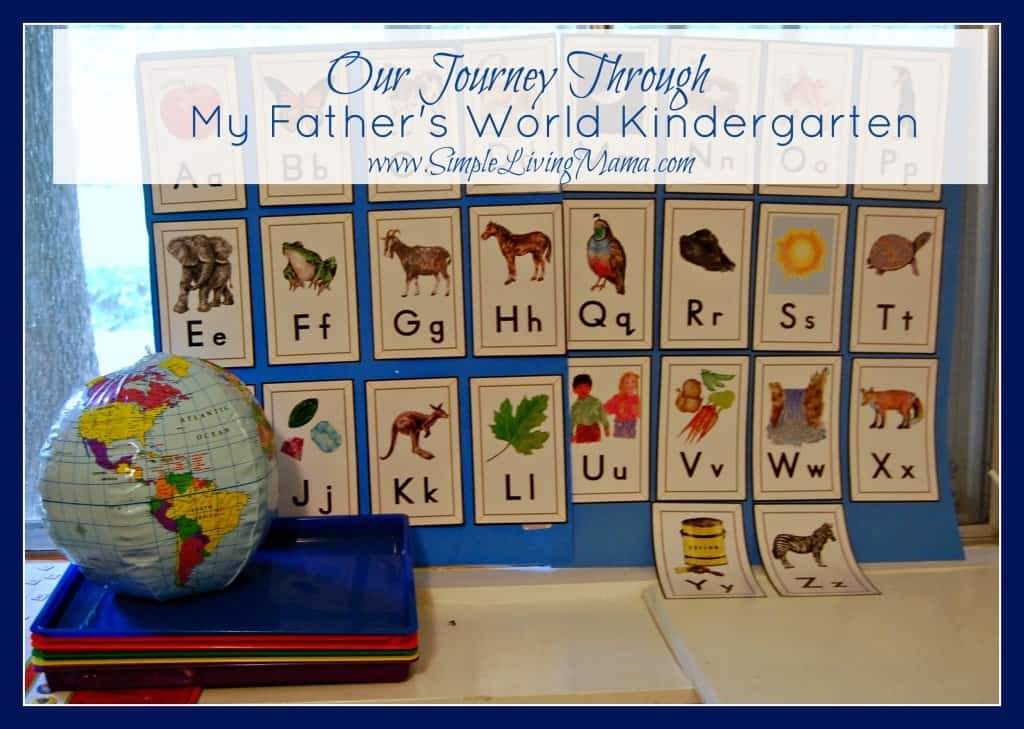 First I want to show you our first day of school pictures. The kids were so excited about school!
So, what did we do? I'm sorry I didn't take as many pictures as I would have liked! For Creation we made our number line for the seven days of Creation. It was so awesome to explain Creation to the kids in a way that they understood.
Bug cut the numbers out and glued them all on his own.
My favorite activity from the unit was the Creation Book. Bug absolutely loves to draw, so we had a blast drawing every day and putting the book together. We created a portfolio for him by just using a 3 ring binder. He is very proud and protective of his portfolio for his work.
I've gotten the kids accustomed to saying the Pledge of Allegiance and doing a morning prayer before we start school. It did not take them long at all to memorize the Pledge. We also enjoyed singing "This is My Father's World" every morning.
Unit 1 was a lot of fun. We did several of the activities listed including turning grapes into raisins.
We made our Sun badge.
I love the long book list in the back of the teacher's manual. It makes it so easy to get books from the library to read for every unit. Fowler's books are great and easy for kids to just learn information on the topic.
I am adding in more poetry to go along with the readings in the curriculum. I think reading poetry to children is so wonderful and it helps expose them to beautiful language. We are reading poems from A Child's Garden of Verses and Poems and Prayers for the Very Young. Surprisingly, there are so many poems in both of these books that go right along with the units.
We have a salt tray that we use as a tactile activity to help with letter formation. The box was actually a little puzzle box and I thought it would work perfectly. If you don't have a little wooden box with a lid, you can simply use a small piece of Tupperware with a lid and you have an instant salt tray!
This curriculum is so much fun! We can't wait to do Unit 2!
Follow us on Facebook to keep up with these posts!