Large Family Aldi Meal Plan & Grocery Haul – Summer
This post may contain affiliate links. Please see my disclosure and privacy policy for more information. As an Amazon associate I earn from qualifying purchases.
Large family meal planing on a budget is something I have to do to feed my family of eight. Aldi has quickly become my favorite store for grocery shopping. I always try to get everything I possibly can from there before I go to any other store. Today I am going to share my large family Aldi meal plan for one week that is just perfect for the summer months!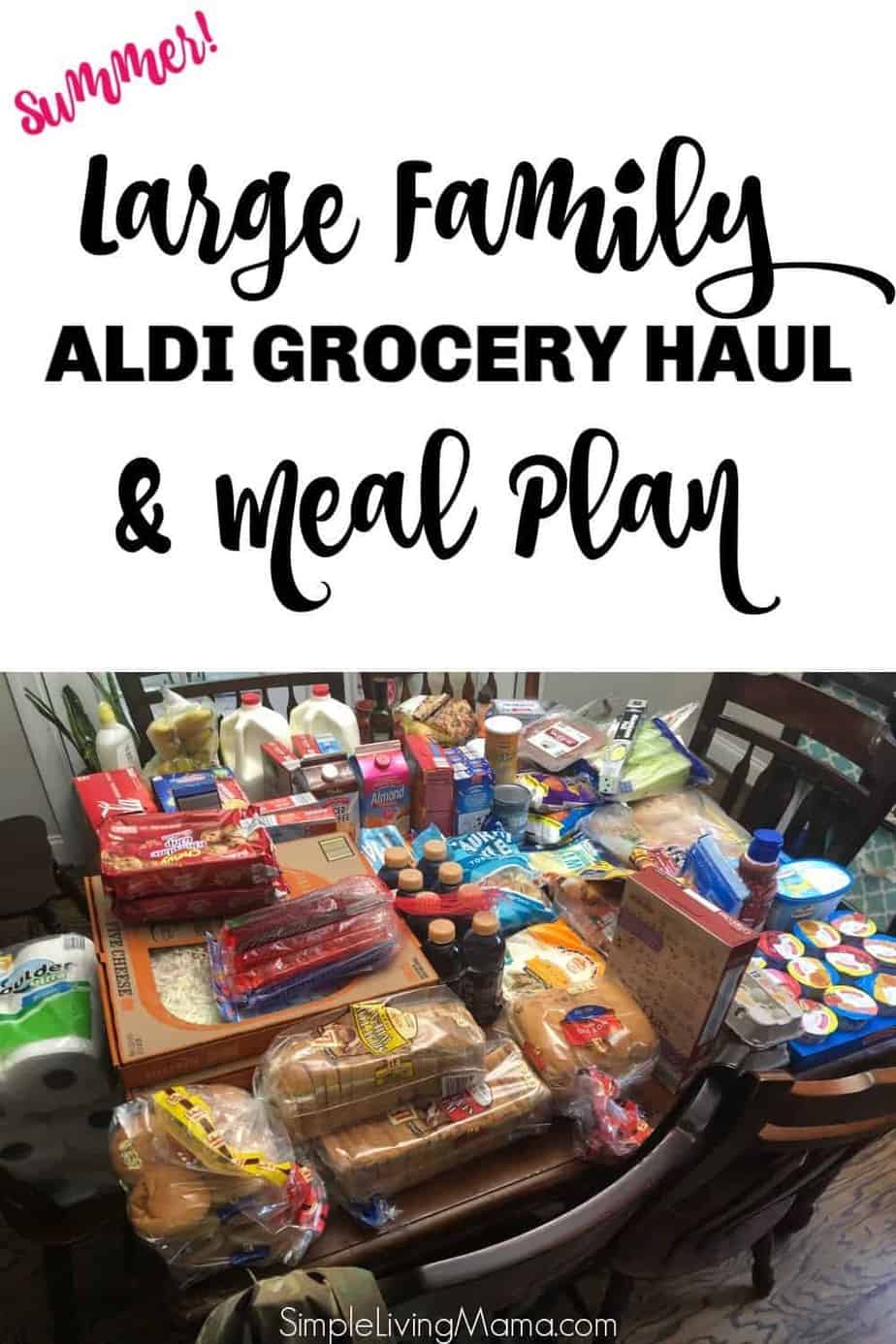 One Week Large Family Aldi Meal Plan
Pizza
Hot Dogs and veggies
Hamburgers, homemade oven baked fries, bacon wrapped jalapeno peppers
Spaghetti, salad, sautéed zucchini
Thai Basil Chicken and basmati rice
Pressure Cooker Chicken and potatoes and sheet pan brussels sprouts
Leftover night
So, this is a very basic menu and I like it that way. Sometimes you just have to keep things simple. We add chili, cheese, sliced green onions or ketchup and relish to our hot dogs. Our burgers are seasoned and cooked and then topped with all of the fixings. I make our own oven fries.
I season the basic pasta sauce with my own spices and basil from our container garden. I have Thai basil there too, for the chicken.
We keep fruit and veggies on hand for snacks and to add to dinner and lunch.
I'm also planning to make a tomato, mozzarella, and basil salad to share with my family.
Large Family Menu Planning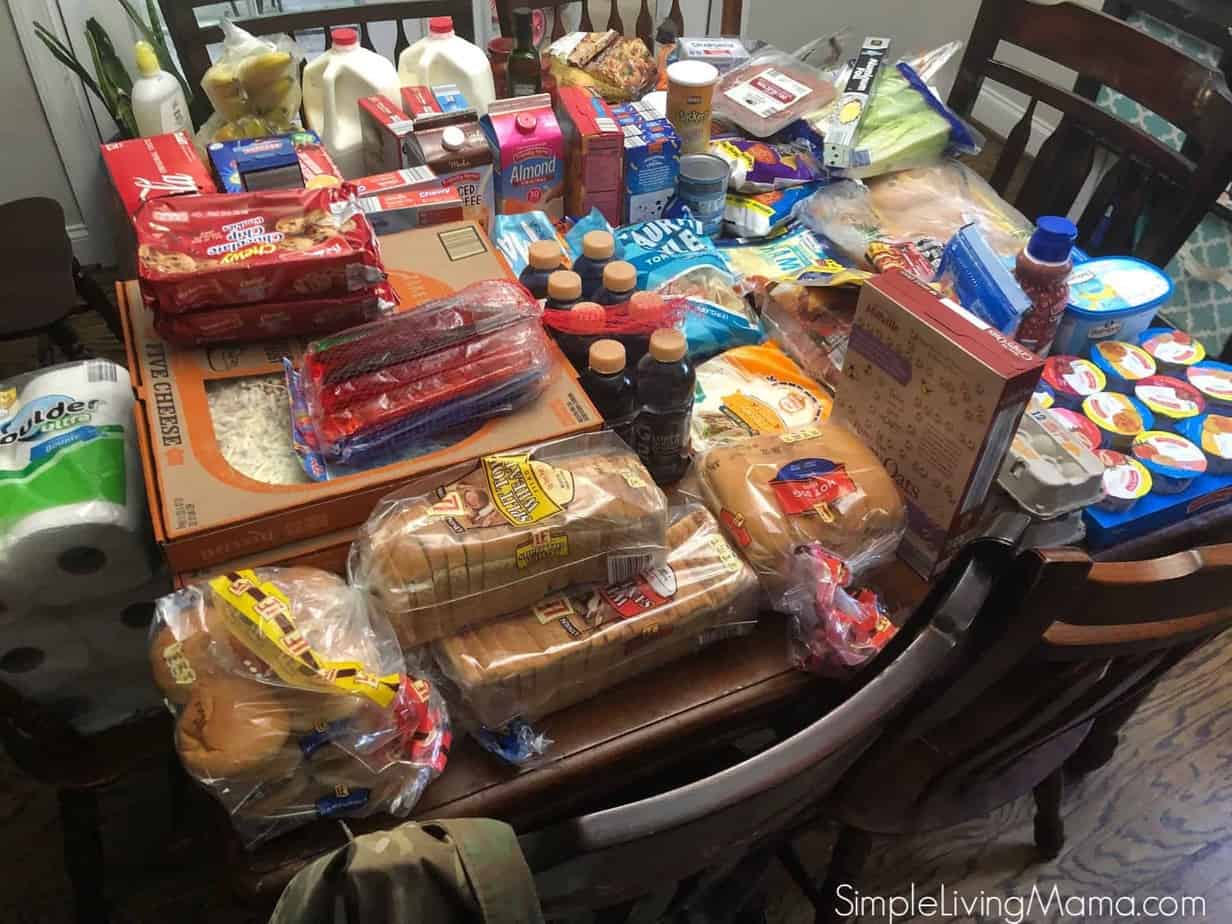 I always base my menu plan off of what I already have at home AND the sales at Aldi. I keep a close eye on the seasonal offerings in fruits and veggies and stock up on those. Then I fill in with items I need from my master grocery list. Our list has changed over the years and I do allow the kids to get some "junky" snacks. They also have macaroni and cheese for lunch one day and these pizza rolls for lunch another day.
This is my favorite iced coffee! I'm so glad Aldi finally has it back in stock! My son likes the chewy bars for his snack, so I buy two boxes for all of the kids. We did get some baking items, as well. I keep brownie mix on hand and my daughter wanted to bake a cake.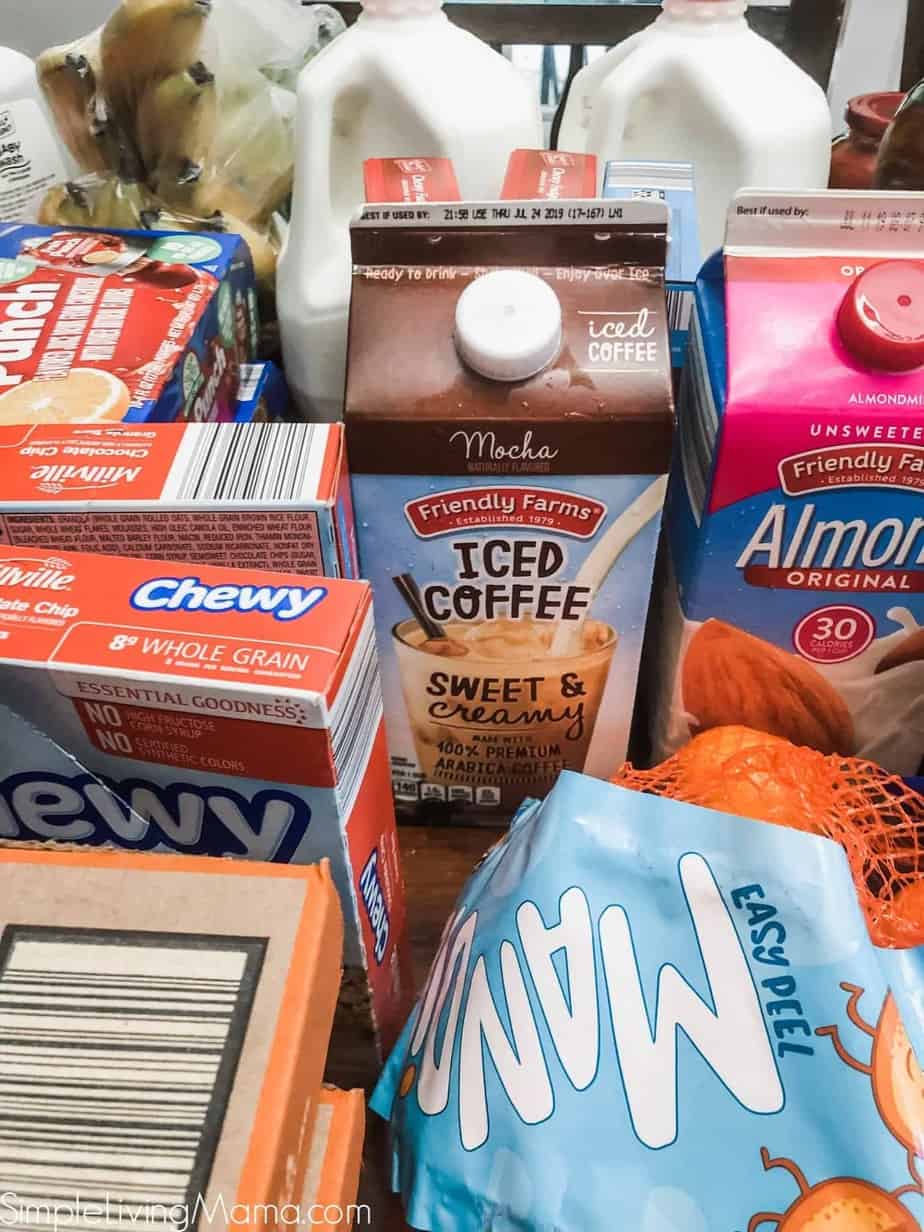 I also make sure to buy yogurt for the kids to have for breakfast a couple of times a week. We have ice cream for dessert and you can see my coffee creamer. The cinnamon roll flavor at Aldi is the best!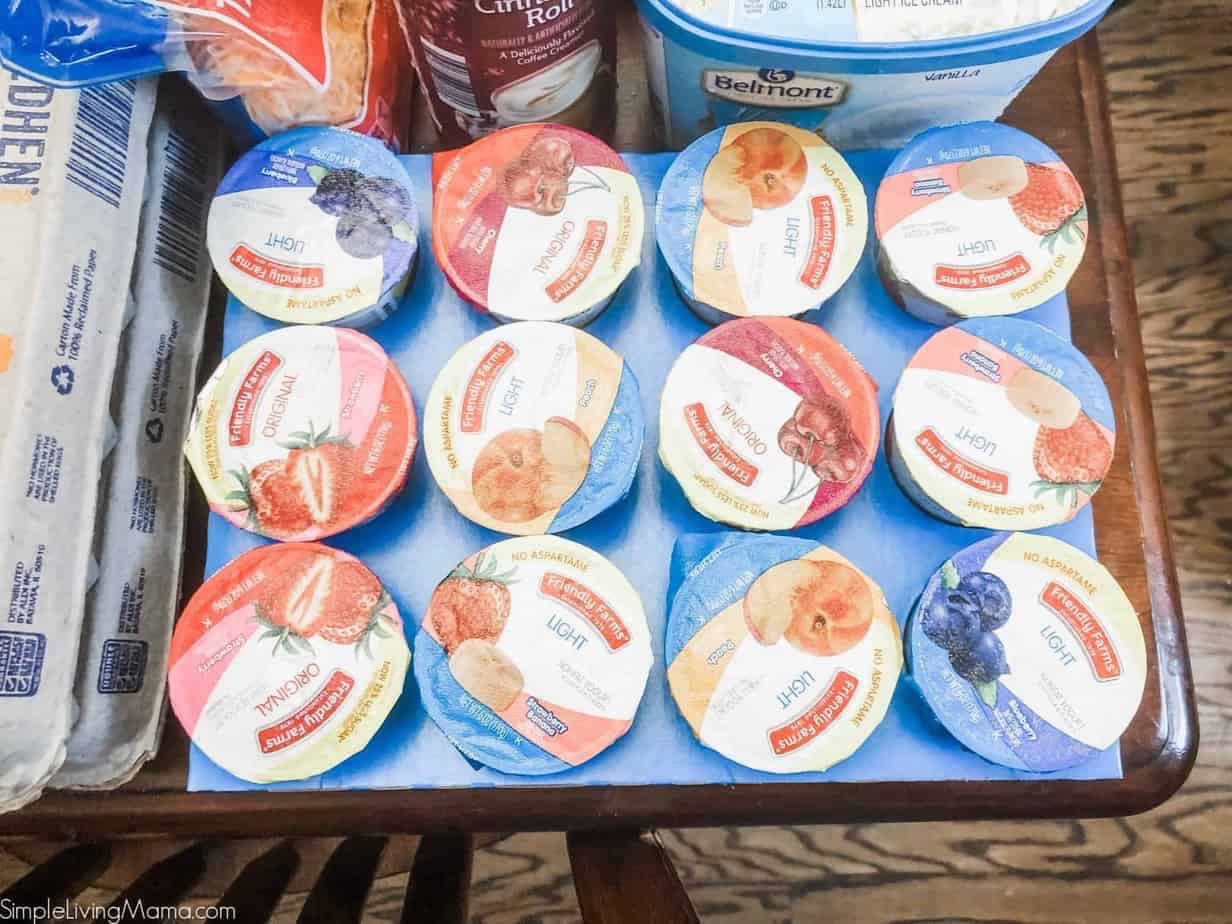 Be sure to watch the video for a complete breakdown of everything we got. Also, keep in mind I had several things on hand for our meals, too. We spent $217 on this total Aldi haul. We did get a few extra things since my husband had several days off this week. I usually keep our Aldi budget between $150-$200 per week.