When it comes to homeschooling preschoolers and kindergartners, there are a lot of cool things on the market. It's easy to think you need it all, but of course you don't! I thought it would be fun to share with you my must-have school supplies for homeschooling preschool and kindergarten. These are the items I always keep on in our home to make learning fun!
Must-Have School Supplies for Homeschooling Preschool and Kindergarten
I had to start my list with a laminator. I print several things for my younger children and I like to laminate them so they can be used over and over again!
We love to use counting bears and cups to work on colors, counting, and sorting!
Dry Erase Pockets/Markers
Dry erase pockets are great for worksheets that you'd rather not laminate. They are awesome for handwriting practice so you can continue using the same sheets over and over.
Of course, we can't pass up the playdough. My kids love using playdough for all sorts of activities. I also have a box full of playdough tools for them to use!
Do-A-Dot markers are great for so many activities, plus they are fun to use!
We use pocket charts for all sorts of activities such as sorting ABC cards to retelling stories! I really like the tabletop pocket charts the best.
Kindergarten-Lined Paper and Beginner Pencils
When your child is ready to learn to write, I suggest using a journal with primary lines. Plus, we really like these pencils for beginner writers, too.
Of course you need some ABC flashcards to play games! Grab my ABC picture word cards for free!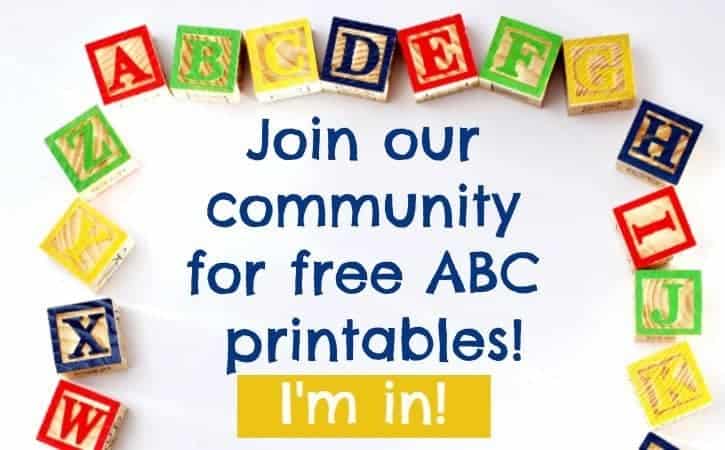 I like to use shape sorters to teach my children the names of the shapes, plus they are fun to play with.
Probably the most important thing to have in your house is a library of books. Preschoolers and kindergartners LOVE stories! I have several preschool book lists if you need ideas!
See my latest school supply haul in the video below!
It's Back to (Home) School time!!
It's that time of year, when many homeschoolers are busy preparing for a new school year. Some of you may have already started your new year, and some of you may have never stopped!
I've gotten together with a great group of bloggers to make getting ready for the new school year just a little bit easier and hopefully a little less stressful for you. How does $250 sound in helping you buy curriculum, books, games, puzzles, and educational supplies? Two people will win a $250 gift card to the online store of their choice (choices are Rainbow Resource, Christianbook, or Timberdoodle).
We know homeschooling can put financial strain on families – whether it's from living on one-income or buying curriculum for your children – the financial aspect of it can be stressful. Our hope is that we can bless homeschool families so they can buy the curriculum and supplies they need (or maybe a want you can finally splurge on) for their school year.
To enter for your chance to win, simply use the Rafflecopter form below to enter. Now I know that is quite a few entries for you, but each of these bloggers generously chipped in their own money to bring you this giveaway, so I hope you will take the time to do all of the entries. And hey, the more entries you do, the better your odds are at winning!
Giveaway ends August 4th, 2017 at 11:59pm ET. Must be at least 18 years of age. Selected winners will have 48 hours to respond to email notification to claim their prizes or another winner will be drawn. Please be sure to read the Terms & Conditions upon entering the giveaway.