Twas the Night Before Christmas Activities for Kids
This post may contain affiliate links. Please see my disclosure and privacy policy for more information. As an Amazon associate I earn from qualifying purchases.
I love putting together preschool lesson plans based on books, so I thought it would be especially fun to put together some Christmas lesson plans based on some of my very favorite Christmas stories and poems. The very first one I've created is my Twas the Night Before Christmas activities and lesson plans for preschool! I am so excited to share these Christmas activities with you!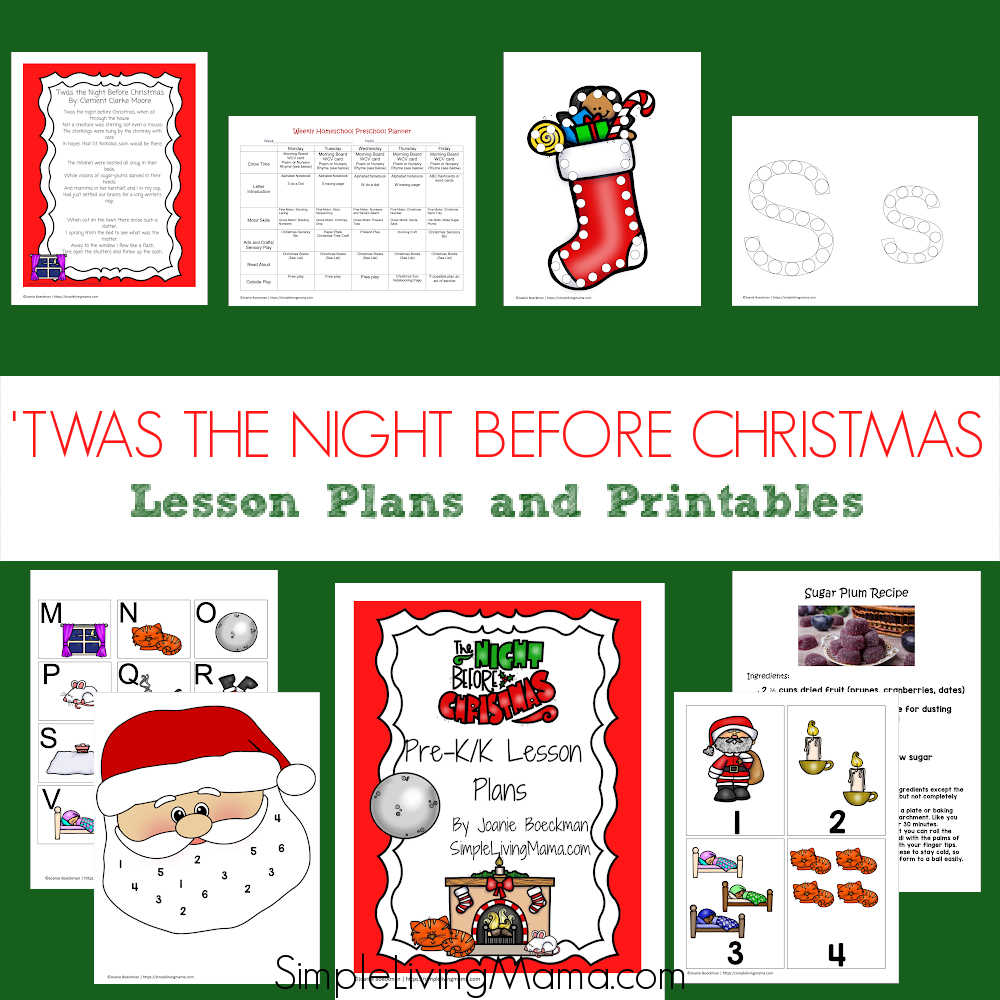 Twas the Night Before Christmas Preschool Activities
As with all of my preschool lesson plans, this particular lesson plan includes a supply list, a daily schedule, a Christmas themed book list to pair with this particular poem, a weekly schedule, and a printable copy of 'Twas the Night Before Christmas plus printable activities and instructions!
I always include retelling printables with each lesson plan pack. These are so fun to use as a sequencing game, in sensory bins, and more! We also included a super fun Santa's beard game that is played with either mini marshmallows or cotton balls and a die. The child simply rolls the die and puts the marshmallow on the number he rolled until the beard is full!
I also make sure to include fine motor practice 'Twas the Night Before Christmas worksheets. Children will be learning the letters S for stocking and W for window. Our printable pack includes do-a-dot sheets and tracing pages.
We also always include ABC cards and number counting cards that can be used in a variety of ways, including what is recommended in the lesson plan.
Twas the Night Before Christmas poem activities
Some fun activities that are included with our lesson plan include a sugar plum recipe. I've always wondered what sugar plums were and how they tasted. Little did I know just how easy they would be to actually make!
We also have a super fun ABC chimney drop game made with empty cardboard boxes covered in wrapping paper. If you've been getting a lot of packages lately, this game is a great way to reuse them!
Crafts and sensory experiences are always fun to include in the lesson plans. You'll find instructions for creating your own 'Twas the Night Before Christmas Sensory bin, plus a printable for a lacing activity with a stocking and instructions to create a paper plate Christmas Tree craft.
Pre-made Christmas sensory bins are always easy to use, too, if you'd rather not make your own.
I always love to include gross motor games with all of my lesson plans. You'll play fun games like Santa Says, Christmas tree bowling, and more!
Besides reading the poem 'Twas the Night Before Christmas, you'll also read lots of other Christmas books that will just be fun for the whole family!
Here are a few of our favorites:
Merry Christmas, Curious George
How The Grinch Stole Christmas
The Berenstein Bears Trim the Tree
Grab your 'Twas the Night Before Christmas preschool lesson plans here!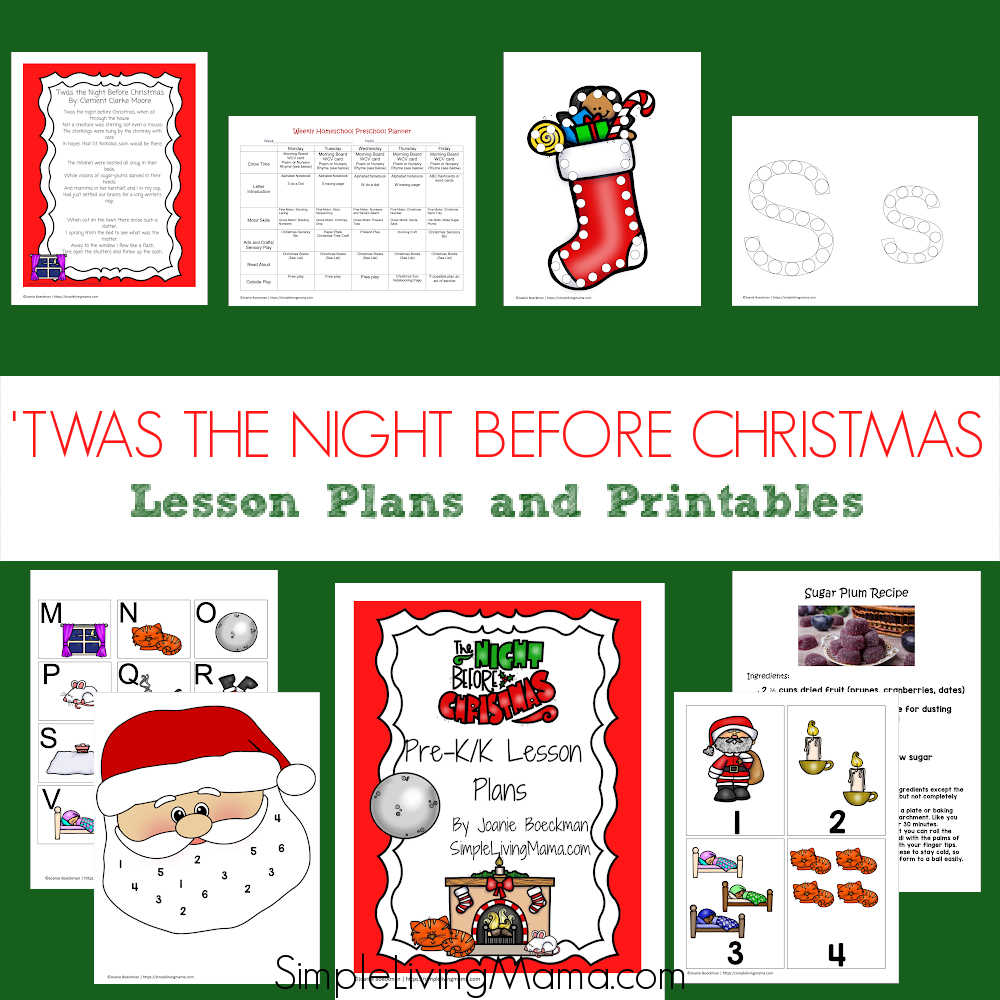 More Christmas Lesson Plans and Activities
Here you'll find even more Christmas themed activities and lesson plans for your kids!