This post may contain affiliate links. Please see my disclosure and privacy policy for more information. As an Amazon associate I earn from qualifying purchases.
It's day 5 of our 10 Days of Nature Study series and today I want to talk all about nature notebook ideas. There are so many ways both you and your children can keep a nature notebook. We are going to explore the various ways my kids and I have kept nature notebooks over the past few years, and I'm going to tell you about our plans for the future, as well.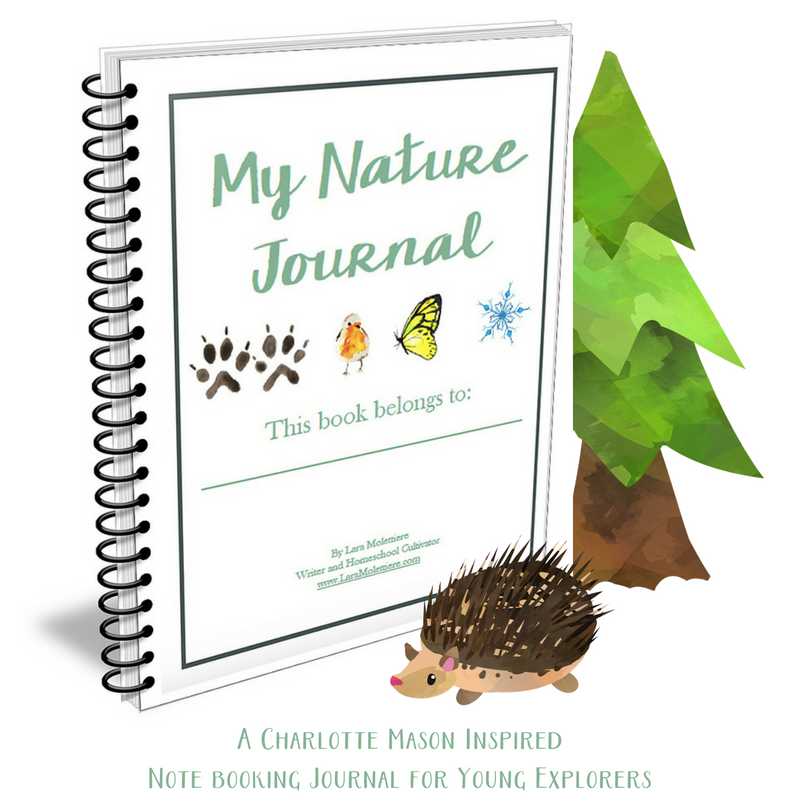 Let's start with printable nature journals. These nature journal pages are absolutely adorable and guided so you and your children can easily organize your nature studies. These need to be printed at home or at a shop and then bound to create one notebook.
Binder and printable notebooking pages
My children did not keep a formal nature notebook this pasts school year. Instead, we used notebooking pages and stored them in science binders. This worked out perfectly because we spent a large part of the year focusing on arthropods with The Good and the Beautiful. We were able to take in lots of real life observation with that unit.
DIY Nature Notebook
I made my kids a simple nature notebook a few years ago. It turned out really cute! Of course, this option is not as sturdy as others, but it works in a pinch! Use thicker paper or card stock if you would like to use watercolors in your journal.
Sketch book
I personally use a sketch book. When I began my nature notebook, I was intimidated by watercolor, so I purchased a basic sketchbook and used my prismacolor colored pencils to record things. As you can see, you don't have to be an artist to keep a nature journal.
I simply recorded all of the different things we saw while we were outside. I have a very observant child, so I didn't even have to do much observation myself. He's always bringing me things to look at!
Watercolor notebook
I'm planning to purchase watercolor notebooks for us to use this coming school year. As you can see above, I used my basic sketch book when I began experimenting with watercolors. This paper isn't quite heavy enough to not wrinkle when using watercolors. Something like this would be great for beginners.
Guided Nature Journals
If you have absolutely no idea where to begin, or would like something to tell you what to record, you can purchase guided nature notebooks. Here are a few:
Don't forget to check out our entire Nature Study series!