My mom is the queen of delicious frugal recipes, but we did eat a lot of beans and rice. As a child, I got sick of that meal quick. After I got married, I refused to cook beans for a long time because I thought I didn't really like them. Now that I've been out of my parents' house for a few years, I find myself wanting my mama's cooking more and more. She makes the best pinto beans and rice with sausage. I had to get the recipe from her and make some.
It's a simple living recipe and can be made in the Crock Pot. Your house will smell amazing if you let this simmer all day! When Mr. Simple came home after I made this he was thrilled. He even made the comment, "I got to come home to some good cooking today!" Yes, folks, good country cooking is where it's at!

Pinto Beans and Rice with Sausage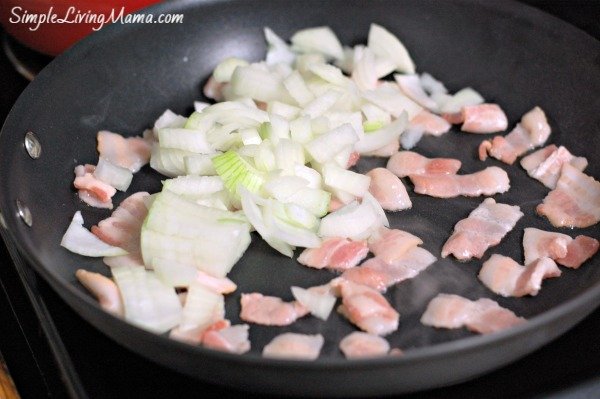 The first thing you're going to do for this recipe is fry up some bacon and onions. All good meals start with bacon and onions. You just can't recreate that delicious smell with anything else! Mmmm!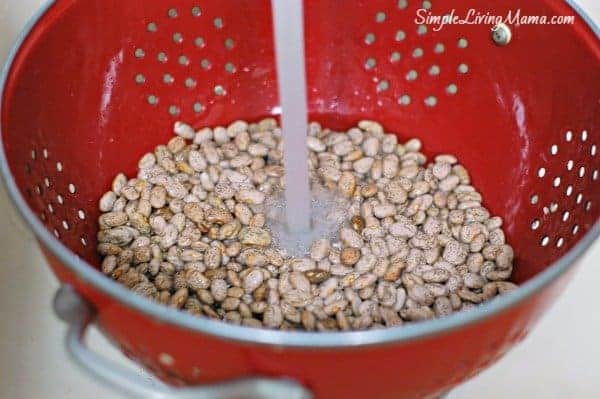 Go ahead and wash and sort your beans. Some people soak their beans. You can do that over night if you want. If you're like me, you never remember to soak them.
Click Next for the rest of this yummy recipe!