Homeschool Supplies at the Dollar Tree & Goodwill
This post may contain affiliate links. Please see my disclosure and privacy policy for more information. As an Amazon associate I earn from qualifying purchases.
If you've seen my latest YouTube video, then you know that I LOVE shopping at the Dollar Tree and the Goodwill. Our new town has both the Dollar Tree and the Goodwill in the same shopping center, plus Big Lots, which is another one of my favorites. I always manage to find awesome homeschool supplies at the Dollar Tree, and occasionally I can score some good deals at the Goodwill. In this post I will show you what I bought during my last trip, plus tell you some of my other favorite items to pick up!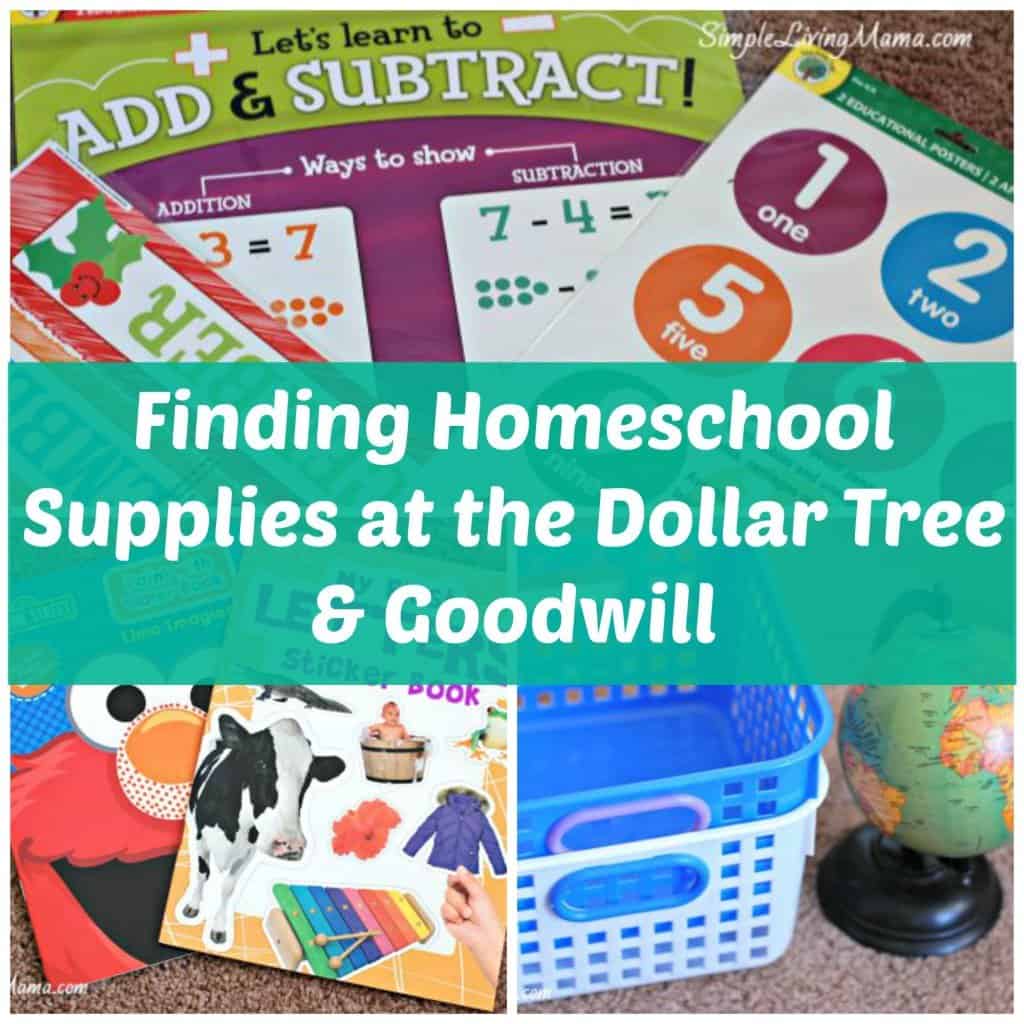 Homeschool Supplies at the Dollar Tree
It's no secret that the Dollar Tree is known for great storage containers. I found these fabric storage bins, which are perfect for those cube storage shelves. I'm planning to get one in the near future. They are also great just for storing miscellaneous toys or other items even if you don't have a particular shelf to put them.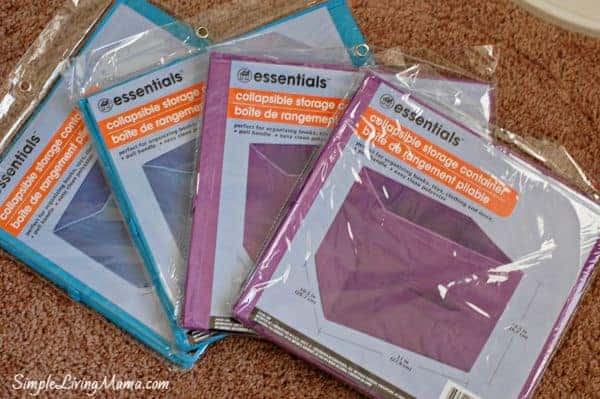 I found these very cute blue baskets. They are actually really nice quality and they are great for containing larger items.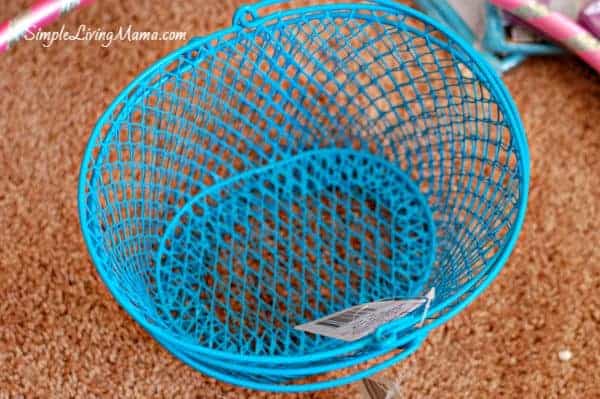 I love Dollar Tree workbooks for my two-year-old to "do school" with us. In fact, the paint with water book was a huge hit with all three of my oldest kids.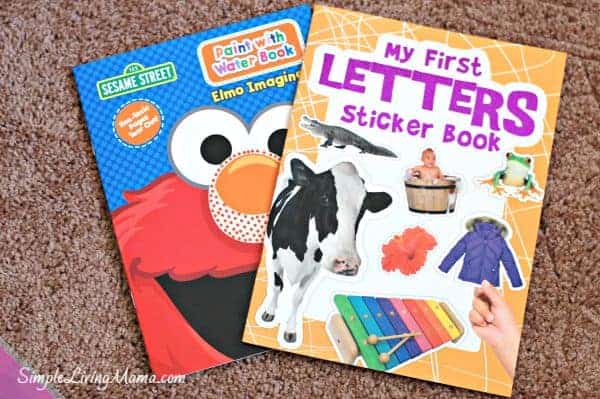 I had to get my daughter these cute sticker and activity books, too!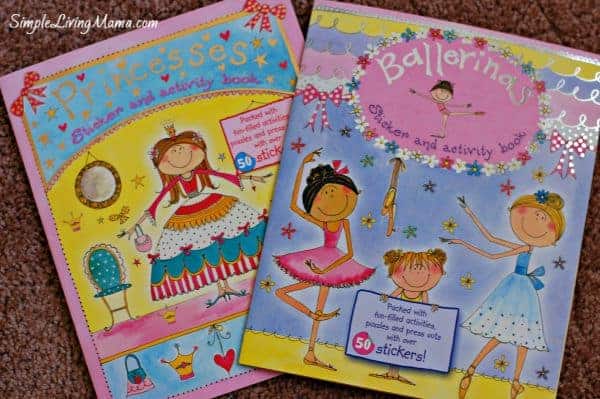 The Dollar Tree has a great variety of educational posters. They are 2 for $1.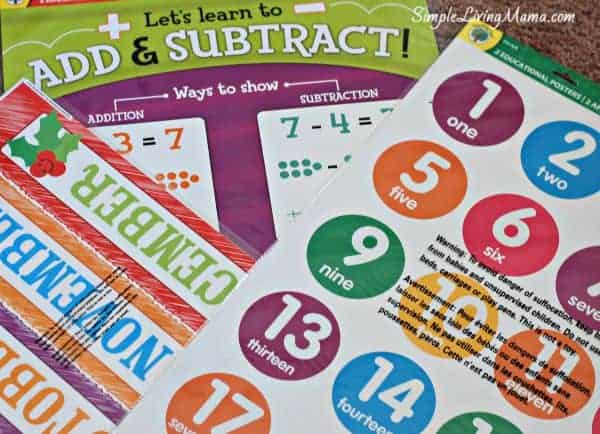 I was pretty excited to find these lacing cards at the Dollar Tree. There's five in a pack, but only two strings.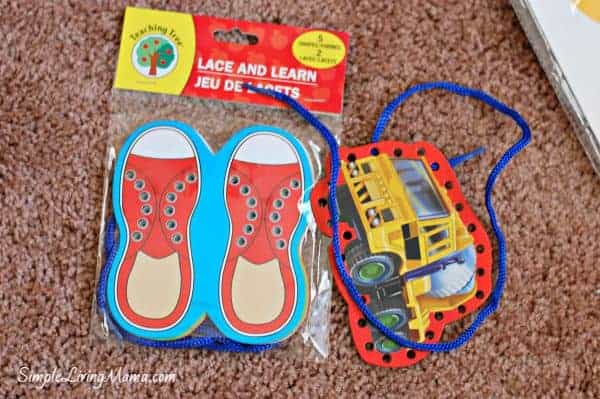 There's also lots of great items I get from the Dollar Tree that I didn't pick up this last trip. Here's what I get:
Kindergarten manuscript tablets
Word strips
Index cards
Poster board/foam board
Pocket charts
Dry erase boards/markers
Flash cards
Coloring books
If you want the ultimate guide in what to buy at the Dollar Tree for homeschooling, check out the Printable Dollar Store School Supplies Shopping List from Vibrant Homeschooling!
Homeschool Supplies from the Goodwill
The Goodwill can be hit or miss for me. I found this sign to hang in our schoolroom/play room.
I was also able to find some baskets for $1 each and a mini globe.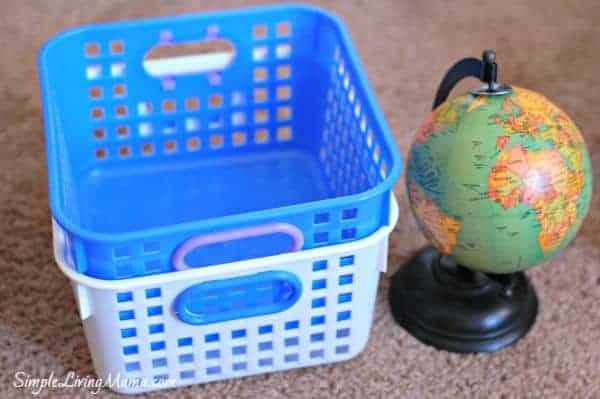 The Goodwill is great for finding books and puzzles. You just have to dig around a bit. I got our bulletin board from the Goodwill, too. It was only $5!
So, that's it for what I recently bought for our homeschool. Tell me about your favorite places to find homeschool supplies!