This post may contain affiliate links. Please see my disclosure and privacy policy for more information. As an Amazon associate I earn from qualifying purchases.
The holidays are such a fun time to homeschool. We change things up with our homeschool morning basket during the month of December and do our Advent studies during this time. I thought it would be so fun to share what's in our Christmas morning basket this year, so maybe you can get some ideas, too!
Christmas Homeschool Morning Basket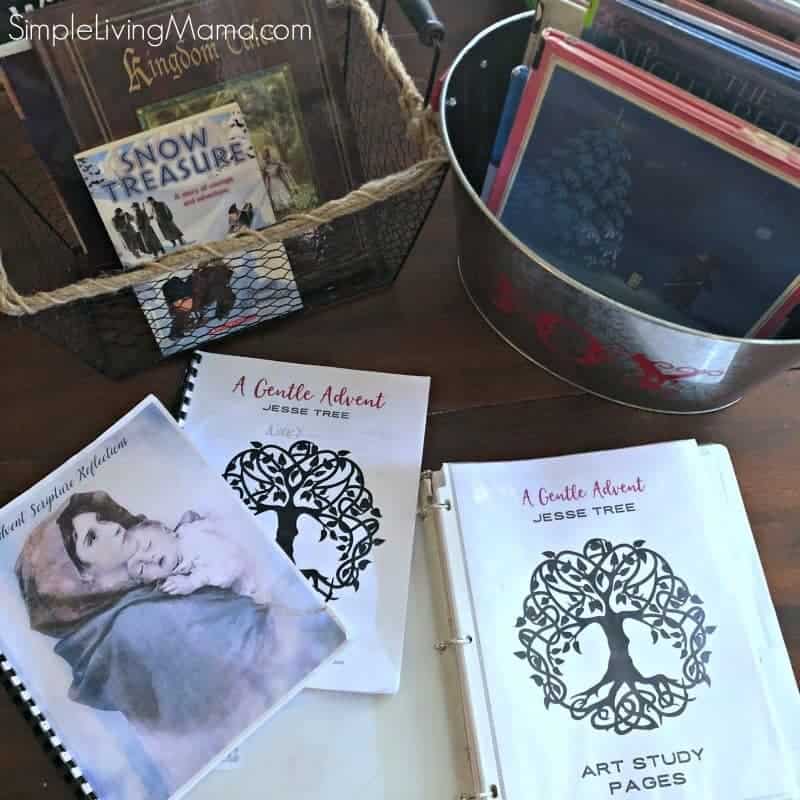 Bible
We will be continuing with our readings from Matthew along with My Father's World ECC, BUT we are adding in A Gentle Advent II Jesse Tree. My older two children have scripture journals to write in each day while we reflect on the true meaning of the season.
I am also doing my own scripture journal with A Homespun Hallelujah, so I will be completing mine during our morning time, too!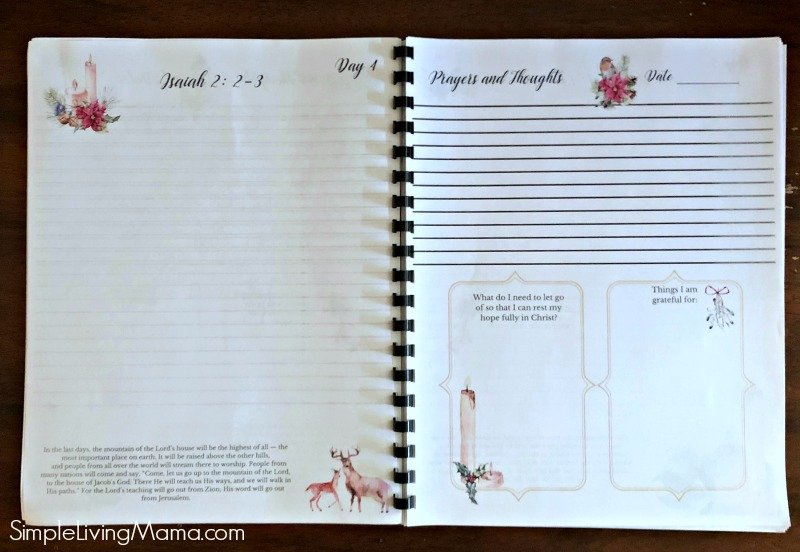 Spanish
We are still using Song School Spanish. I think we will likely only get through one or two chapters this month. We missed a few weeks last month, so we aren't as far along in the book as I had planned, but that's ok!
Read-Alouds
Our main read aloud this month is a Norwegian book called Snow Treasure. We are studying Norway with My Father's World ECC, so I am not doing a specific Christmas chapter book.
Picture Books
That being said, I have an entire basket full of Christmas books for us to read! Some of these books go along with our preschool lesson plans, but many are just for fun!
The Night Before Christmas
Christmas Morning Time Binder
Our usual morning time binder is taking a break this month because we are doing A Gentle Advent Jesse Tree. Almost everything we do is going to come from this program. We will be exploring art, music, favorite Christmas carols and hymns, and poetry. Here's a little sample:
Artist Study
We will be looking at different pieces of art and reading about the artists in A Gentle Advent Jesse Tree.
Composer Study
We aren't focusing on a specific composer, but will be singing lots of Christmas carols.
Poetry
There are several poems included in A Gentle Advent and a special Poetry Tea Time planned.
Hymn
We do follow along with Happy Hymnody and this month our main hymn is "Joy to the World."
Art
We will do an acrylic painting together. I'm so excited to try this with the kids!
Nature Study
I don't have a planned nature study this month. The kids are always outside exploring and I will have them look for pinecones and we will talk about what happens to all of the leaves after they've fallen on the ground.
Memory Work
We are beginning our study of Europe with MFW ECC, so we will be learning the locations of the European countries on the map. I'm not having the kids work on any other specific memory work this month.
Other Homeschool Morning Baskets