So we have just wrapped up our homeschool year and I have to say this has been our best year yet! I feel like I have been the most organized and we have done the most projects. I also feel like I've found my groove as a homeschool mom and I'm figuring out what works and what doesn't for our family. I want to talk today about our end of year homeschool review. You can see what curriculum we chose in my elementary homeschool curriculum choices post!
End of Year Homeschool Review 2018-2019
So, this post is going to be a long one, but I want to cover the year as best as I can.
Group Subjects
My Father's World ECC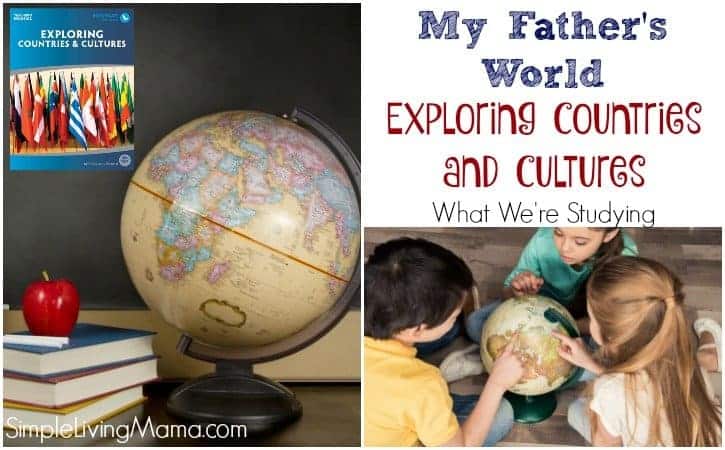 We use My Father's World as a spine. This year was all about geography, countries, and cultures. Honestly, it was amazing. We took a deep dive into the book of Matthew, learned about missionaries, and just had a wonderful time!
The only thing I changed about MFW ECC was the science. I started by following the science exactly that was included in MFW with the addition of The Good and the Beautiful Safety. I also knew that we were going to use TGTB Arthropods in the spring. After using both of these, I was hooked on TGTB. I even decided to add in their Marine Biology unit and just briefly go over the information in MFW. I discovered that Properties of Ecosystems was really a bit too much for my kids. TGTB is a lot more user friendly, and I like being able to pick and choose units.
Beautiful Feet Books
We added in Beautiful Feet Books Around the World with Picture Books Part 1 with the last half of MFW ECC. This worked out beautifully and added a lot to our country studies. If you can do this, I highly recommend giving it a try, especially if you have younger children in ECC.

The Homeschool Garden
If you've been following along you know I love my morning basket. Well, The Homeschool Garden has taken all the guess work out of putting together a morning basket for my elementary kiddos. We've studied composers, artists, learned folksongs and hymns, tried new art projects and handicrafts. It's a beautiful, truly Charlotte Mason approach to the homeschool morning basket!
Kindergarten
Now, let's get into individual subjects. I feel this is an area where I've really had to play around with different curricula for each of my kids to find out what works. My kindergartner used strictly The Good and the Beautiful materials this year.
TGTB Level K Primer
This primer is a great introduction to letter sounds and names and worked well to get him started with school. It was easy for him and we enjoyed it. The only problem I had was moving straight to Level K.
TGTB Level K
Level K language arts is such a big jump from the Level K Primer. I wish I would have done Teach Your Child to Read in 100 Easy Lessons with him while doing Primer. I feel like he would have been more prepared. We reached the point in Level K where he was just about to begin the reader and I decided to stop and concentrate just on phonics with him a bit more. We will pick up Level K again in the fall, minus the spelling. He'll start spelling in 2nd grade.
TGTB Level K Math
So we began with Simply Charlotte Mason's Elementary Arithmetic and I found it was just not a good fit for my son. I wanted so badly to love it, but ended up ordering The Good and the Beautiful's Level K Math just before Thanksgiving. It was like a breath of fresh air in our homeschool. He now says math is his favorite subject.
TGTB Level K Handwriting
I ordered the PDF of this when it came out. It's been a lot of fun and great for practicing handwriting skills!
In addition, we also completed my book based units for preschool and kindergarten. I love children's books, so we dove into Make Way for Ducklings, The Three Billy Goat's Gruff, and If You Give a Mouse a Cookie. I have a couple more units coming out this summer that he will do with my preschoolers while he's in first grade, as well.
2nd Grade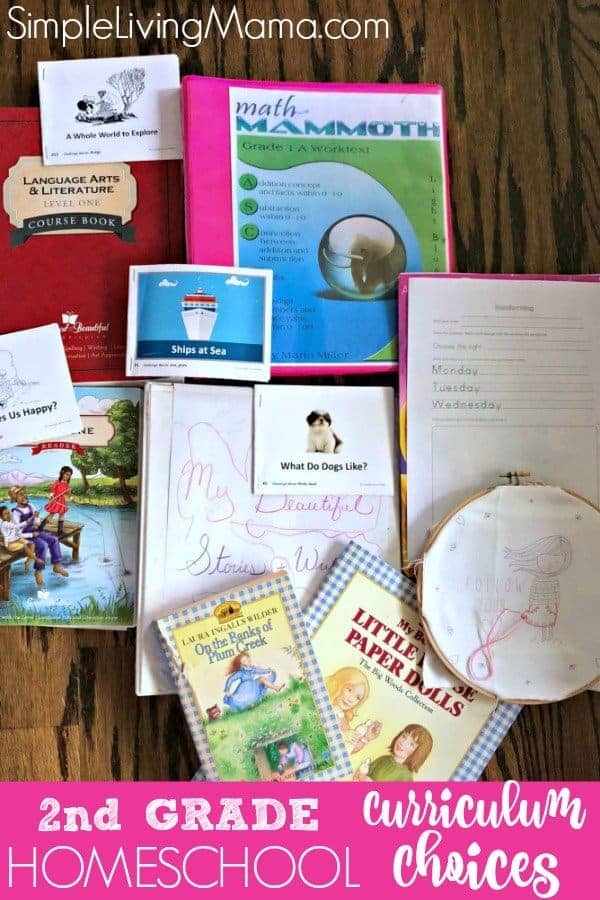 TGTB Level 1
My daughter whizzed through TGTB Level 1. It was amazing for her and worked so well. She memorized poetry and read so many books this year!
Math Mammoth Level 1
Math Mammoth was once again not a great fit. We limped through for a good portion of the year, but then switched.
Teaching Textbooks Level 3
And we switched to Teaching Textbooks Level 3. This is an excellent fit! I love TT for my older kids!
TGTB Level 2 Handwriting
I still love TGTB handwriting program.
4th Grade
TGTB Level 2
We started Level 2 toward the end of the last school year, and I thought he would start Level 3 this year, but we stayed with Level 2. We read lots of books and learned lots of new things.
Teaching Textbooks Level 3 & 4
My son finished Level 3 and is working through Level 4. TT is such a good fit!
TGTB Level 4 Handwriting
Nothing bad to say about TGTB handwriting!
Other than that, my oldest son spent a lot of time learning about coding and creating things and working on his Tinker Crates, my daughter worked on her embroidery and baking skills, and my youngest son is a nature nut! We spent a lot of time learning about things outside. The kids took a scripture melody class, attended many homeschool library days, participated in AWANA and Boy Scouts!
Whew, that sums up our school year! How did your's go?