Thank you to The Good and the Beautiful for providing the preschool course book!
It's the time of year when I let everyone know our homeschool curriculum choices and today I'm sharing my homeschool preschool curriculum choices for 2019-2020! I've been doing homeschool preschool for several years now, so I feel like I have a pretty good grasp on what works for us. I like to use some sort of program for the alphabet and early reading, and then lots and lots of hands on activities usually revolving around a certain theme. Lately I've been obsessed with using classic children's books to create lesson plans and it has worked wonderfully for us!
Homeschool Preschool Planning
Let's jump into what I use to make my home preschool plans. I use My Homeschool Preschool Planner, which isn't just a planner, but an entire system to help you plan circle time, gross and fine motor skills, arts and life skills, and more. I use this system to map out weekly activities so that even my eight year old can follow my plans and help me teach her younger siblings.
Homeschool Preschool Language Arts
I have decided to begin using The Good and the Beautiful Pre-K with my four year old. We love TGTB for language arts, so I thought this was a natural place to begin. We will be reviewing letters and sounds, numbers, patterns and more!
Homeschool Preschool ABCs
My three year old will be completing our Alphabet Notebook this year. I think I may get more creative with her and also add in some ABC crafts that she can add to her binder.
We love using ABC printables for games, letter recognition, letter sounds, and handwriting practice. I have made handwriting cards out of our ABC Flashcards with Real Pictures. We also use them to play matching games. I have entire book of 20 ideas to help you teach your child the alphabet in a hands-on way. Check out Teach the Alphabet.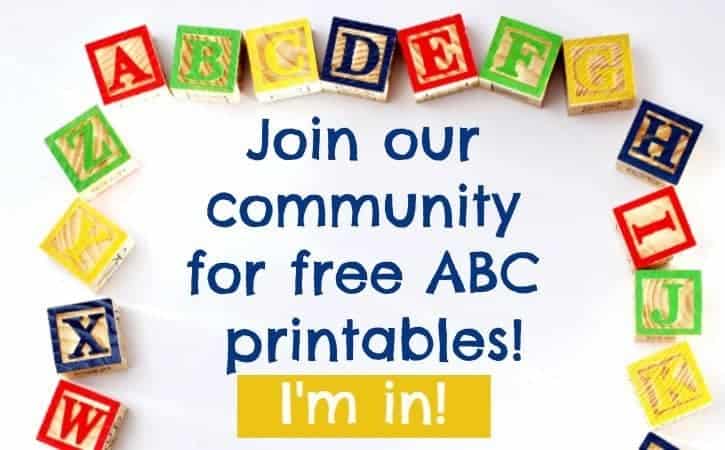 Homeschool Preschool Lesson Plans Based on Books
It's no secret I love children's books. I have taken that passion and love and turned some of our favorite children's books and stories into preschool lesson plans based on books. I use my system from My Homeschool Preschool Planner to create printables for fine motor skills, play sensory bins and craft activities, and bring in some real life connections and life skills for a week of in-depth learning through a story!

My youngest kids have not completed these lesson plans, so I'm going to be doing them again! Here's what we have:
Goldilocks and the Three Bears
The Little Red Hen
The Rainbow Fish
I'll also add in my seasonal preschool packs and coloring pages to supplement our learning!
Homeschool Preschool Character
I have been using We Choose Virtues parenting cards for years now to help build character and introduce my kids to positive character traits. I highly recommend them!
We also adore this Little Boys Bible Storybook for Moms and Sons. It's so sweet and offers some fun discussion points for moms and their boys.
Homeschool Preschool Toys and Supplies
And finally, let's not forget the toys and supplies. I love educational toys. I made a post all about my must-have toys and supplies for preschool and kindergarten a while ago, and it still holds true. Puzzles, do-a-dot markers, a DIY felt board, Melissa and Doug puppet theater, stacking pegs, shape sorters, etc. Those supplies are all excellent items to add to your child's learning!