You may have seen these awesome Christmas Eve gift box for kids ideas floating around on Pinterest. I thought it would be a wonderful tradition to start with my kids this year. I didn't have an extra box to put their stuff in, so I'm starting a Christmas Eve gift tradition. Here's a look at what's in our Christmas Eve Gift Bag for kids this year!

You don't have to go all fancy or put a lot of stuff in the bag. We have three (almost four) children to include things for and they are going to get a lot on Christmas Day. This is just a fun little way to get them excited after our regular Christmas Eve festivities before we go to bed. It's also another way to help make your simple Christmas magical!
So, this is everything we have included. All three kids will get matching pj's. I figure I only have a couple more years that I'm going to be able to get away with this.
Now that my kids are getting older, I want to start collecting games for us to play. This year I went with Jenga.
We are going to watch Rudolph and have popcorn and hot chocolate with candy cane stirrers.
I also included a Christmas book. This is actually a book from our home collection, so I didn't have to buy a new book. We haven't read this one this year yet.
Finally, I added our Santa key. Our house does not have a fireplace, so this is a fun little thing we put out to let Santa into the house.
So, here's the bag all ready to go. We won't put it out until Christmas Eve because I have a little toddler who would tear right into it if we left it out now. I'm getting excited! I hope the kids like it!
Do you have any special Christmas Eve traditions?
You May Also Like:
12 Days of Christmas Gift Tags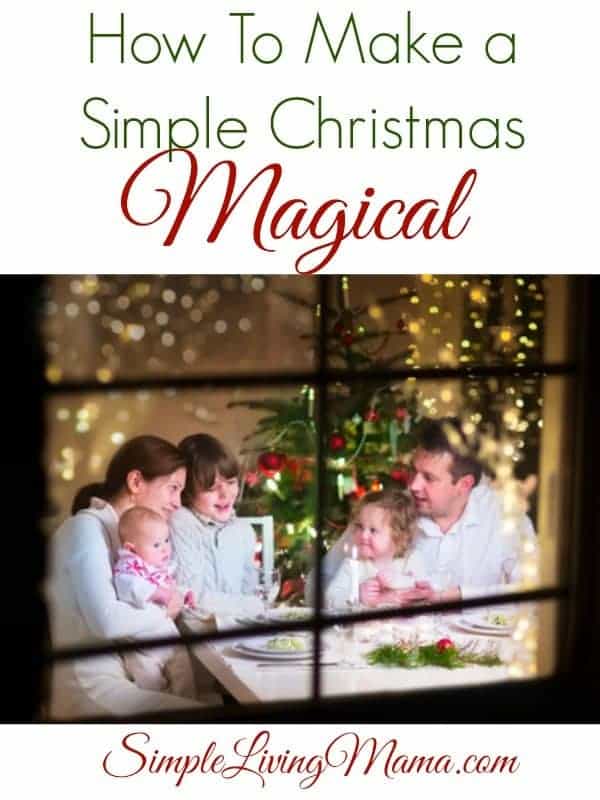 How To Make A Simple Christmas Magical