Moon Crater Craft for Preschool and Kindergarten
This post may contain affiliate links. Please see my disclosure and privacy policy for more information. As an Amazon associate I earn from qualifying purchases.
This month's Poppins Book Nook is Beyond Our Planet. We chose to revisit  Little Bear Goes to the Moon. We read this book during the Moon unit in My Father's World Kindergarten, but we wanted to try a couple of new activities this time around. We decided to do a moon crater craft with Cheerios and also to make a moon phase chart with Oreos! 
Moon Crater Craft
The moon crater craft was incredibly easy. We just cut large circles from yellow construction paper and then randomly glued Cheerios on our moon to represent craters. We talked about how the moon gets craters, and the next time we get a chance to look at the moon, I am going to remind the kids that it has craters on it just like the moon we made!
Oreo Moon Phase
We did this fairly quickly and I did not bother labeling them. The kids were more worried about eating them! It was still a great activity to talk about how the moon changes shaped throughout the month with the kiddos!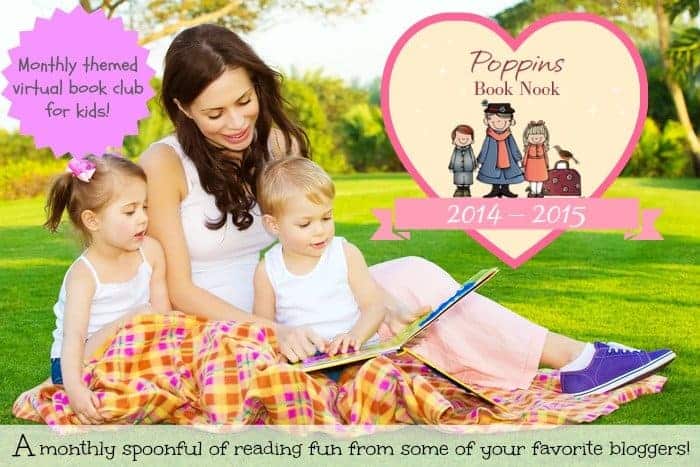 The wonderful bloggers that participate in the Poppins Book Nook are:
Enchanted Homeschooling Mom ~ 3 Dinosaurs ~ To the Moon and Back ~ Planet Smarty Pants ~ Farm Fresh Adventures ~ Growing in God�s Grace ~ Chestnut Grove Academy ~ Learning and Growing the Piwi Way ~ The Usual Mayhem~ Preschool Powol Packets ~ Monsters Ed Homeschool Academy ~ Adventures in Mommydom ~Teach Beside Me ~ Life with Moore Babies ~ Kathy�s Cluttered Mind ~ Are We There Yet? ~ Our Crafts N Things ~Hopkins Homeschool ~ ABC Creative Learning ~ Joy Focused Learning ~ P is for Preschooler ~ My Bright Firefly ~A Mommy�s Adventures ~ Inspiring 2 New Hampshire Children ~ World for Learning ~ Ever After in the Woods ~Golden Grasses ~ A glimpse of our life ~ Journey to Excellence ~ Happy Little Homemaker ~ Little Homeschool Blessings ~ Raventhreads ~ Tots and Me ~ As We Walk Along The Road ~ Stir the Wonder ~ For This Season ~Where Imagination Grows ~ The Canadian Homeschooler ~ School Time Snippets ~ Peakle Pie ~ A Moment in our World ~ Every Bed of Roses ~ Finchnwren ~ At Home Where Life Happens ~ The Library Adventure ~ Embracing Destiny ~ Day by Day in our World ~ Our Homeschool Studio ~ A �Peace� of Mind ~ Thou Shall Not Whine ~ SAHM I am ~ Simple Living Mama
Clip Art by Melon Headz