Our Preschool Book List (For 4 Year Olds)
This post may contain affiliate links. Please see my disclosure and privacy policy for more information. As an Amazon associate I earn from qualifying purchases.
Something about a new year energizes me for reading. With all that we had going on last year, reading and homeschooling sort of fell to the back burner. Now we are ready to dive back into books. I love cuddling up with my babies and reading a good story in our homeschool preschool! Hopefully you can find some inspiration with our preschool book list. This preschool reading list is ideal for 4-5 year olds.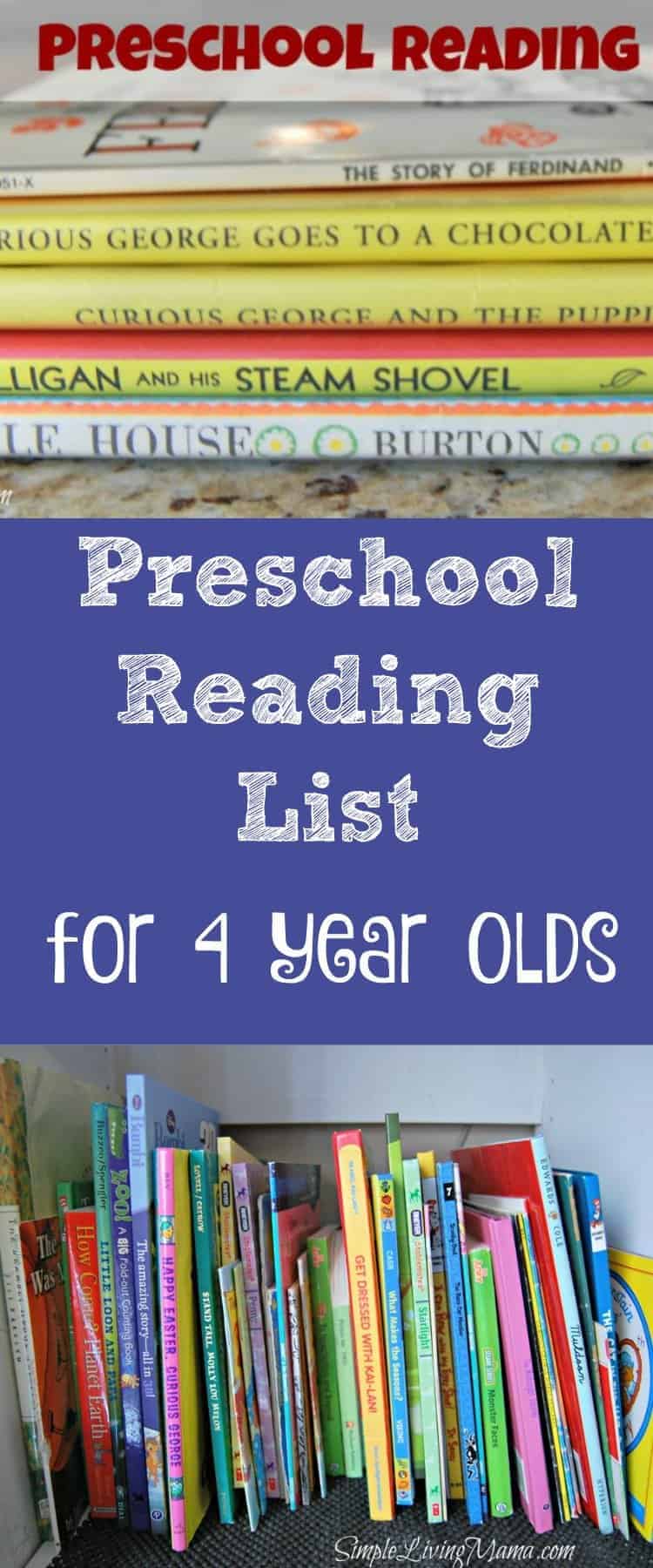 Preschool Reading List for 4 Year Olds
This particular reading list is geared for my four-year-old, but my other kids do listen in. My two-year-old sometimes really enjoys the stories, too! Most of our books will be checked out from the library, but I am buying some that I think will make wonderful additions to our home library.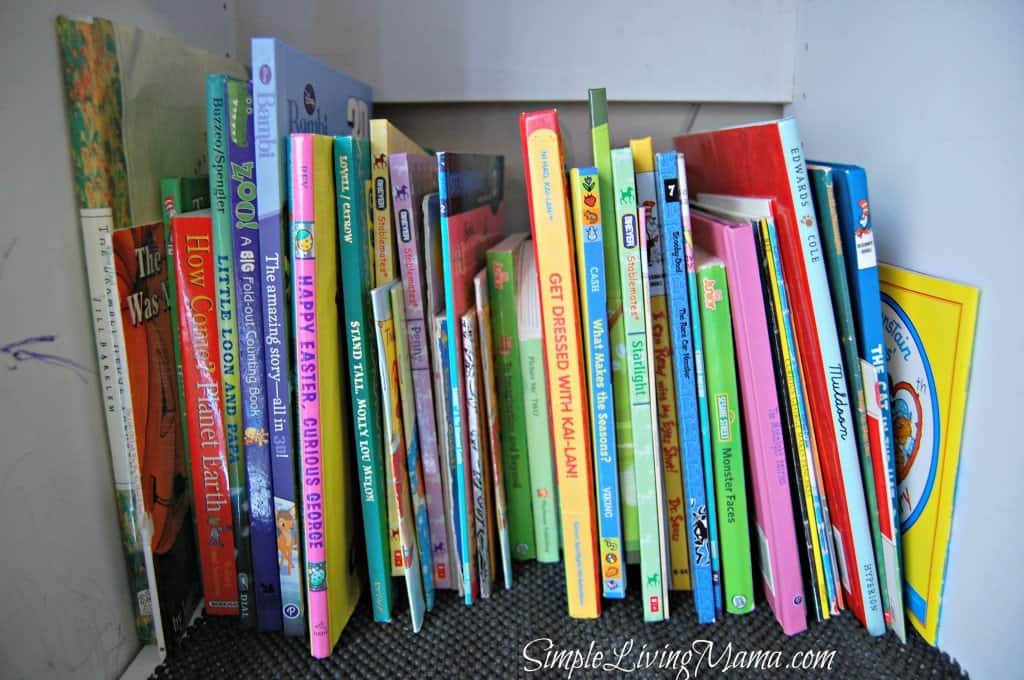 The books above will be checked out from our library!

We will continue reading through The Complete Tales of Winnie the Pooh, as well as our Little Boys Bible Storybook. We have several books in our collection that we keep going back to. My kids love a few Dr. Seuss books in particular, so they are always pulling a book off of one of our shelves!
I just put in an order for some children's books that I feel will make an awesome addition to our home library.
Poems and Prayers for the Very Young
Pretty much all of these titles came from Ambleside Online or Simply Charlotte Mason. I'm a lover of good literature and I want my children to love good literature, too. I know we will read other books, but these are the books I definitely want to read aloud to my children!
What are some books on your preschooler's list?
Find more Preschool Book Lists!