My second child started kindergarten this year. I discovered when you have an older child already homeschooling, and you add a kindergartner or a preschooler, you just don't have the time to plan a lot of extra activities for the younger children.
My main concern with my kindergartner is teaching her to read, to write, and to know basic math concepts. I thought it might be helpful for moms with older children to see a basic kindergarten homeschool schedule, and to realize that you do not have to make elaborate curriculum plans for your littlest learners when you have older children to teach.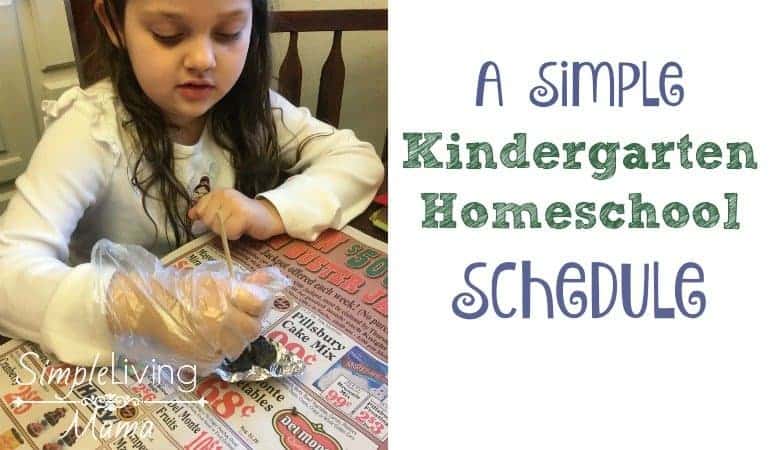 Simple Kindergarten Homeschool Schedule
The entire family begins the day together with the morning board. We go over the days of the week, months of the year, ABCs, counting, and other basic concepts. I like to have the kids sing songs and get the wiggles out before we sit down for more formal learning.
Next, I read a Bible story to the entire group, and usually do the Bible lesson from My Father's World Adventures. While MFW is designed for 2nd graders, my kindergartner does sit in on most of these lessons.
ABC Work
At this point the kids are ready to start "independent work." Since my oldest is only in 2nd grade, I do have to sit with him and do lessons with him, so while I'm working on a math lesson with my 2nd grader, my kindergartner does her alphabet notebook pages.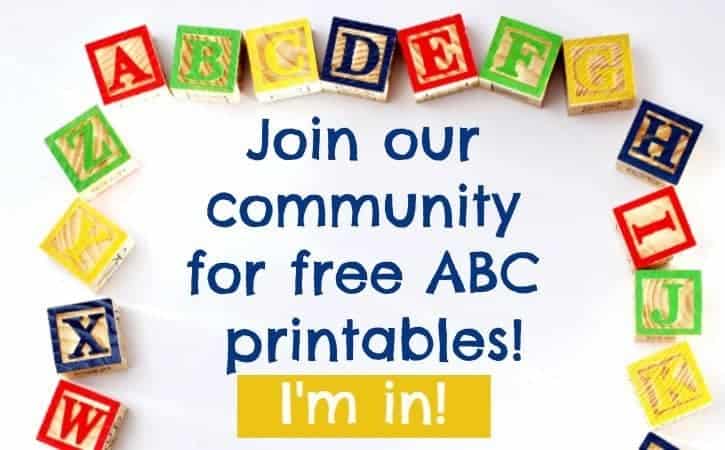 Handwriting
She usually finishes her notebook fairly quickly, so she moves into her handwriting. We use A Reason for Handwriting and she is now in Book A.
Phonics
I did an entire post about our kindergarten phonics choices, but she can also do her Explode the Code fairly independently. I will often pause and help her when needed.
Math
Once I have done math, spelling, and language arts with my oldest, I will begin working on the harder lessons with my kindergartner. She is still working her way through Horizons Math K.
Reading
Her last big lesson is a 20 minute lesson from Teach Your Child to Read in 100 Easy Lessons. This is what we are using with her to teach her to read and it's going fairly well.
Usually in the evenings, I will have her read to me from an early reader.
Later in the day we will do our history and science readings from MFW Adventures and my kindergartner sits in on these readings. We also do music and art about once a week and we do those together as a family, as well. Any experiments or activities are done together!
She also does things with my preschooler. That is the beauty of homeschooling. You can combine your kids in different subjects!
I think it's important to not overload young children with schoolwork.
Since my daughter is a social butterfly, she is involved in dance, scouts, and Awana. She loves these activities and they help fill her need for being around other children. I do plan to attend a co-op again when my littlest littles get a little older.
And that's our simple kindergarten homeschool schedule!