Thanksgiving Theme Preschool Lesson Plans
This post may contain affiliate links. Please see my disclosure and privacy policy for more information. As an Amazon associate I earn from qualifying purchases.
The preschool years are so fun for me. I love being able to create preschool lesson plans for my youngest kids. We have so much fun reading and crafting. Books definitely serve as the centerpiece to all of my lesson plans. This year I put together some Thanksgiving theme preschool lesson plans. My goal is to do these plans for the three days before Thanksgiving. Let's take a look at everything I have planned!
Thanksgiving Activities and Lesson Plans for Preschool and Kindergarten
The Mayflower
On Monday I plan to do a lesson on The Mayflower. I will use a coloring page from my Thanksgiving coloring pack so the kids can color and I plan to read to them "The Very First Thanksgiving Day" and "The Thanksgiving Story."
Other fun Mayflower activities may include:
The First Thanksgiving
One of my favorite Thanksgiving memories as a child was making little pilgrim hats out of construction paper. I don't know why, but I just loved dressing up like a pilgrim. This easy DIY pilgrim hat is a lot of fun for kids to make!
We will, of course, read a ton of Thanksgiving themed books.
Sarah Morton's Day and Samuel Eaton's Day are books that I remember from my childhood and just HAD to purchase for my kids to learn about pilgrim life!
Turkey Day Activities!
The day before Thanksgiving will be low-key, but my kids love finding leaves in the yard to make their own turkey crafts! We also love our turkey color by number!
Thanksgiving Crafts for Kids
This leaf turkey craft is so much fun. We also like to use leaves like these instead of real leaves for the turkey's feathers.
If you're looking for more Thanksgiving unit study ideas, I have an entire post from a study we did a few years ago!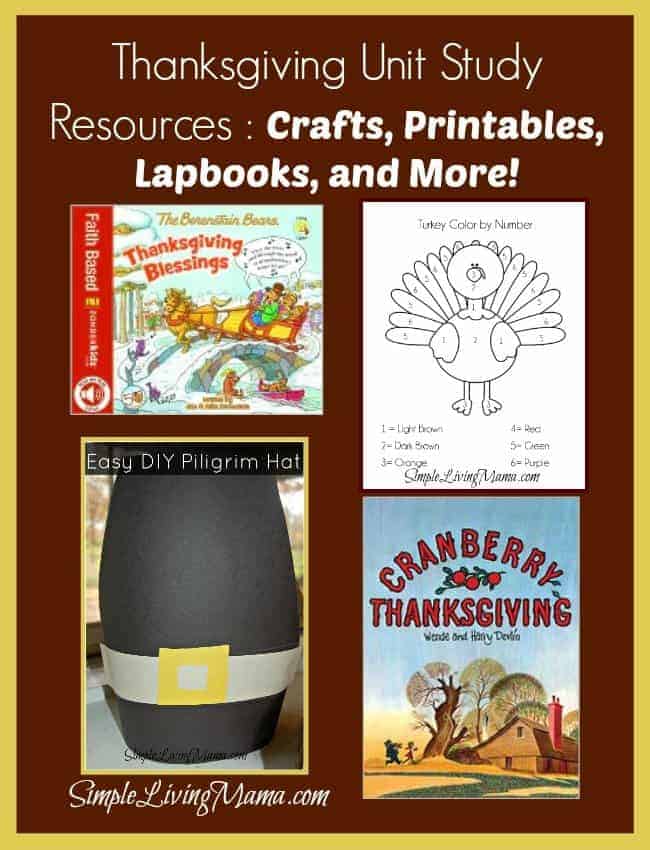 Thanksgiving Books
I try to make sure to put Thanksgiving books on hold pretty early at the library. If I wait too long, I won't get any before Thanksgiving!
You'll definitely want to check out this list of favorite Thanksgiving books for preschoolers!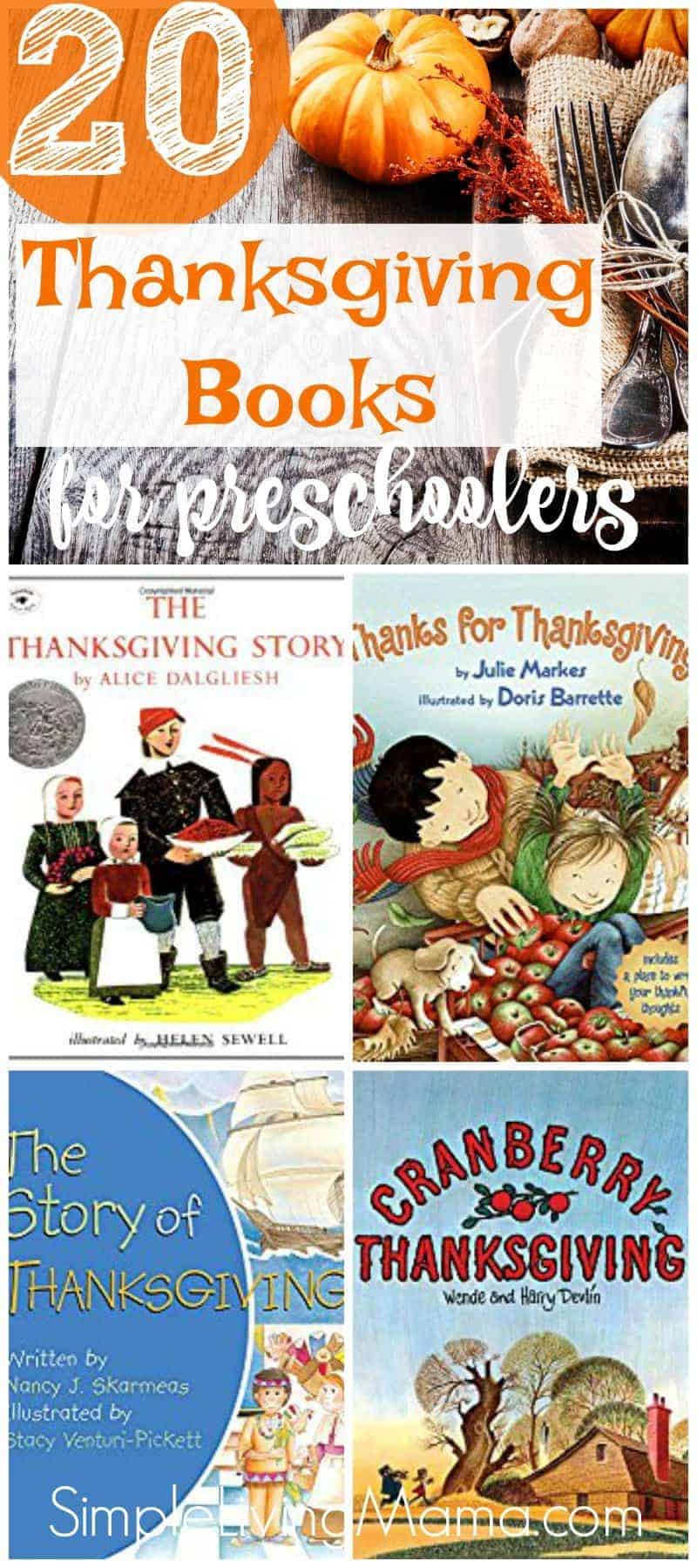 More Preschool Lesson Plans
Want lesson plans laid out for you with a weekly calendar, printables, and a book list? See all of our preschool lesson plans.
Brown Bear, Brown Bear What Do You See Lesson Plans
If You Give a Mouse a Cookie Lesson Plans
It's hard to believe the holiday season is upon us. In just a few weeks, we will celebrate our Thanksgiving holiday here in America. In the meantime, there is quite a bit of learning to be done!
This week, I'm teaming up with some of my fellow homeschool bloggers to bring you some fantastic Thanksgiving themed tips and resources. Be sure to check them all out below!
Teach Gratitude and Thanksgiving through Praise and Worship from In All You Do
Free Thanksgiving Coloring Pages and Activity Printables from Blessed Homeschool
Thanksgiving and Kids – Learning and Playing All Season Long from Hess UnAcademy
History Behind our Thanksgiving Traditions from Homeschool On the Range
Gratitude Journal for Kids from Homeschooling 4 Him
Thanksgiving Music Lesson with Thanksgiving Printable Set from Music in Our Homeschool
Five Thanksgiving Traditions That Bring Families Together from Geez, Gwen!
Free Native American Unit Study from With the Huddlestons
Thanksgiving Homeschool Resources for a Low-Prep, Mini Unit Study from Whole Child Homeschool
Being Grateful When You Don't Feel Like It from Julie Naturally
Thanksgiving Homeschool Activities + Unit Studies from Homeschool with Moxie
Thanksgiving Morning Basket from Heart and Soul Homeschooling
Thankful Morning Time Plans from Everyday Graces Homeschool
Free Printable Games and Activities for a Fun Family Thanksgiving from The WOLFe Pack
4 Fall Traditions and A Sensory Look at the Season from Inside Our Normal
How to Homeschool During the Holidays Successfully from Some Call It Destiny
Thanksgiving Games: Spot the Difference from The Homeschool Cafe