Affordable Large Family Christmas Gift Ideas
This post may contain affiliate links. Please see my disclosure and privacy policy for more information. As an Amazon associate I earn from qualifying purchases.
When it comes to large family living, one of the things that is probably really challenging for us home managers is figuring out affordable large family Christmas gift ideas. With now seven children in our household, I've had to lay down some rules when it comes to the gifts we give our children at Christmastime.
I have to make sure that each child gets an even amount of gifts, I have to make sure the gifts are affordable for us as a family, and I have to definitely plan ahead.
Affordable Large Family Gift Ideas
When it comes to making Christmas both fun and affordable, I follow the four gift rule for my kids. My children know to base their list off of this rule.
The Four Gift Rule for Kids
Each Christmas our kids get something they want, something they need, something to wear, and something to read. When I ask for their Christmas list I tell them to come up with one item for each one of those categories. We also do Santa in our house, so the kids know to expect one gift from Santa and some stocking stuffers.
We try to keep the stocking stuffers simple. The kids get some candy, candy canes, simple little toys like a Rubik's cube or a plush toy they asked for, chap stick, body wash, and things like that.
Sometimes the "need" could also be a want. Our kids get a lot of their needs covered throughout the year, so the need can be difficult to decide.
This is my oldest son's Christmas list as an example this year:
Here's what I got for my three year old:
Want: New dinosaur
Need: Dinosaur tote to carry his dinosaurs
Wear: New shoes
Read: Sticker book
You can find our free printable under the "seasonal" section in our Homemaker's Resource Library. Sign up here!
Christmas gifts for families on a budget
Another way you can spread Christmas joy in your family on a budget is to allow each child to give one gift to another sibling. So, you could set up a drawing and each child can draw another child's name. Then, you could take our kids to the Dollar Tree and allow them to pick out a gift for another child. Of course, these won't be high quality, expensive gifts, but it allows your children to experience the joy of choosing a gift for another person and giving that gift!
What is a good family gift at Christmas?
Let's talk about extended family and gifts. If the grandparents are overwhelmed with buying gifts for each child, you can suggest a fun family gift! Here are some family gift ideas:
Experience Gift Ideas:
Zoo membership – If your family loves animals, a zoo membership might be a great idea.
Museum membership – We love our local science museums and would be thrilled with a family membership.
Tickets to a theme park – Suggest a family pass to the local waterpark or amusement park for the whole family.
Tickets to a show – We like the usual shows like The Nutcracker, but there are also musical shows, ice shows, etc. that could be fun.
A day out with the Grandparents – If the grandparents live close, they could take each child out one at a time for a day of fun and spoiling!
You could also include a music streaming service, tickets to the movie theater, or an audiobook subscription!
Family baskets are also really neat and creative for a family night at home!
Family basket gift ideas:
Movie night: popcorn, drinks, candies, and a movie or iTunes gift card to purchase a movie!
Fun bath night: bath bombs, bubble bath, bath crayons, and bath toys! This idea would be super fun for young kids!
Puzzle basket: Our family has puzzle night frequently, so a basket full of puzzles, a puzzle mat, and some puzzle glue would be awesome for a puzzle loving family like ours!
Game night basket – Throw in some new board and card games and maybe some gift cards for take out for a fun game night!
Now, the kids may not understand family gift ideas, so if you know that's what the kids are going to receive, you may need to prep them beforehand to be excited about the gift. I know grandparents want to see the kids' excited reaction, so encourage your kids to be excited and grateful no matter what they get.
I also want to say, if the grandparents want to get your kids tangible and individual gifts, then let them! I have learned not to be a stickler about some things when it comes to my in-laws and parents. Let them have their grandparent fun if they want!
Are you the manager of a large family? Sign up for access to the Homemaker's Resource Library for printables to help you manage your home!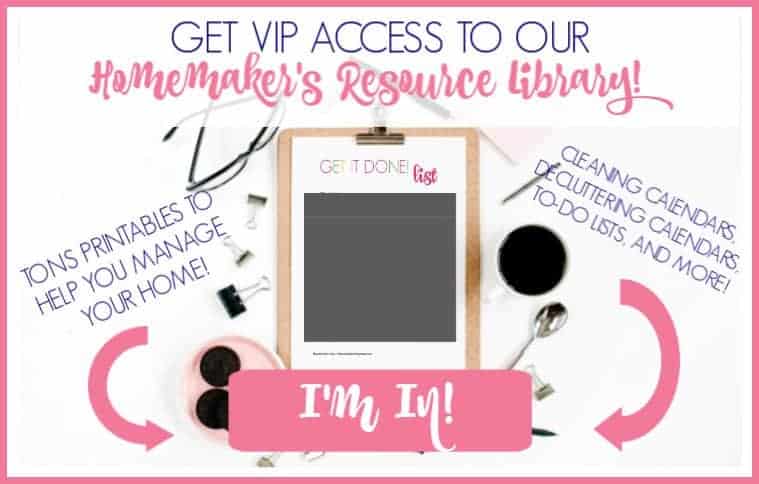 More Christmas GIft Ideas
More Christmas gift ideas for your kids!