It's Day 7 of our 10 Days of Nature Study series and I'm super excited to share with you how to use Nature Anatomy for nature study at home with your kids!
As a child I spent most of my afternoons wandering through the woods in the backyard of our house. A trail cut through the denser part of the woods and I would imagine it was some long lost logging trail. I'd imagine those of long ago who would have traveled over that trail by wagon. I'd turn fallen logs into horses and gather weeds to make dinner. I loved Little House on the Prairie if you can't tell. I'd sit by a stump and count rings, then pile mud on top to turn into pies. Nature was ingrained in my childhood. It was part of what made me, me.
My kids have never had a few acres of backyard to roam and there's a lot more calling them to stay inside now than there ever was when I was a child, but I'm still trying to instill a love for nature into them.
Next year, we will use Nature Anatomy to guide our nature studies. I have no intentions of making any true formal nature study plans, but I will take a peek at each chapter and bring those items of attention to my kids.
Julia Rothman's Nature Anatomy for Nature Study
There are seven chapters in Nature Anatomy, which allows you to study one chapter per month.
August – Ch. 1 – Common Ground
We'll discover rocks, fossils, and landforms.
September – Ch. 2 – What's Up
The focus of this chapter will be on meteorology and the water cycle. We will learn about storms and rainbows.
October – Ch. 3 – Come Close
November – Ch. 4 – Take a Hike
In this chapter we will learn about various trees, their bark, and seeds.
January – Ch. 5 – Creature Feature
We'll take a closer look at the animals in our own backyard.
February – Ch. 6 – Birds
Winter is a lovely time to watch for birds here.
March – Ch. 7 – Ponds
In this chapter we will learn about ponds, freshwater fish, turtles, and frogs.
This is just a basic schedule working through Nature Anatomy in order. My plan is to take cues from the book to look into nature close to us. If you'd like a schedule that follows the seasons, check out this one from Sparrow and Lillies.
Don't forget to follow me on Instagram to take an inside look at our homeschool life and follow us as we go through Nature Anatomy in the fall!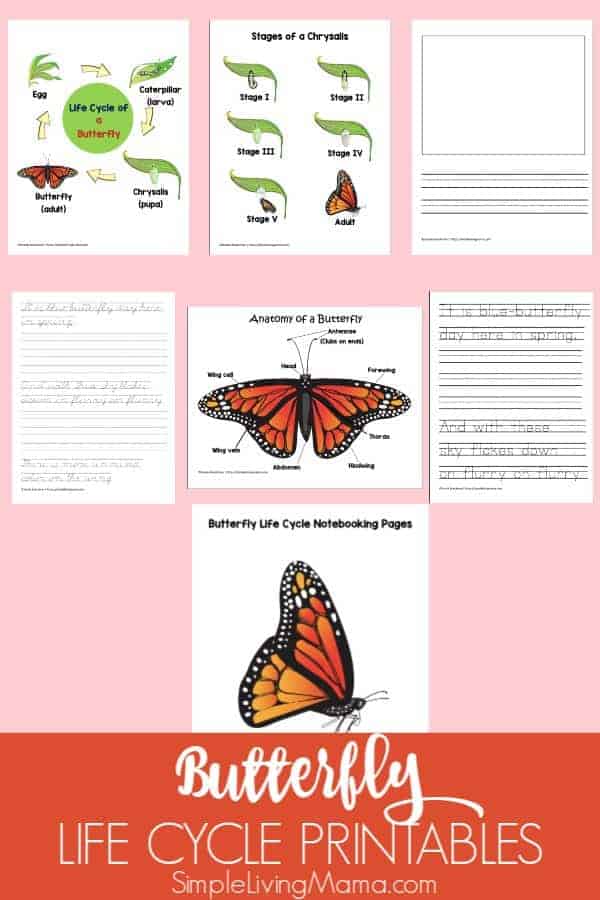 See all of our posts in the 10 Days of Nature Study series!